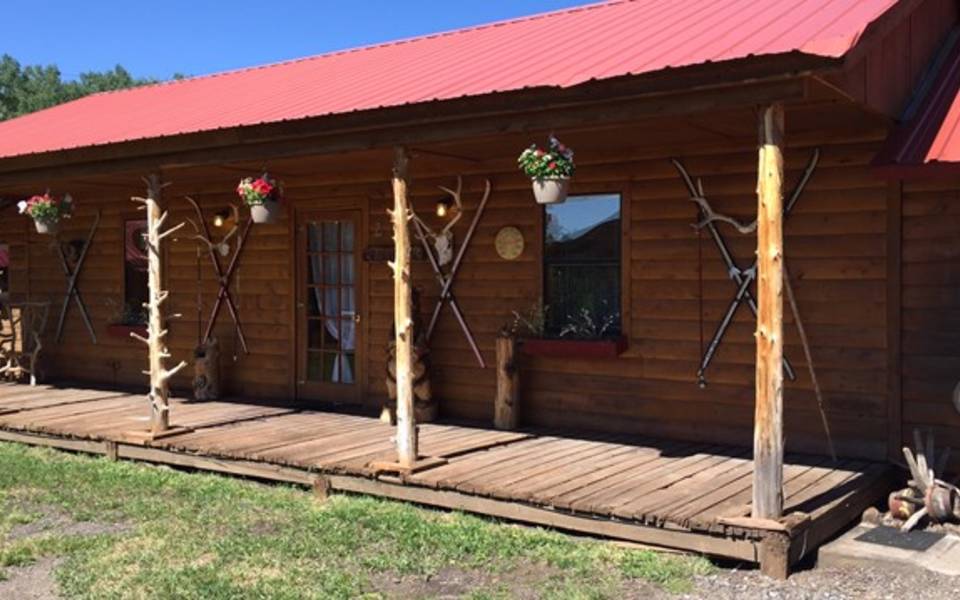 Kiser Creek Cabins
Named for Kiser Creek that runs along the backside of the property, these 6 cabins are set among the majestic Grand Mesa. Unpretentious, these cabins offer something for everyone here in Colorado.
We offer a selection of rustic cabins and RV hookups. Each cabin is unique, all offering comfortable sleeping arrangements, a hot shower, access to the central outdoor area, and access to the main lodge. The cabins sleep 2-10 people, and we offer single communal beds in our main lodge.
Close to fishing, hunting, snowmobiling, hiking, and other outdoor activities.
The property is available for buy outs including family reunions, weddings, and other gatherings.
If you are interested in renting out the whole property please reach out to us at book@kisercreekcabins.com and we will work to set up the perfect package for your needs.

24111 CO-65, Cedaredge, CO 81413

970-985-6255