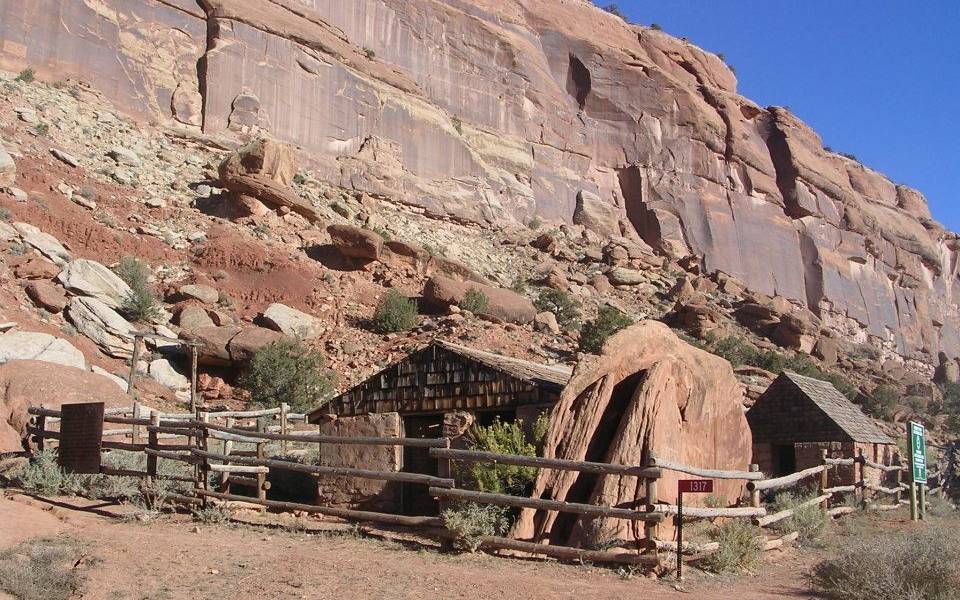 Escalante Guest Ranch
The Escalante Ranch is a century old western cattle operation located on the Western Slope of Colorado. It lies 25 miles south of Grand Junction and 12 miles northwest of Delta, Colorado. Stretching from the Gunnison River to the top of the Uncompahgre Plateau, it covers approximately 6,000 deeded acres and over 100,000 acres of leased, private, BLM and Forest Service ground. This contiguous block of land is approximately 6 miles wide and 30 miles long, with the elevation ranging from 4,600 feet along the river in the lower country to over 9,200 feet on the forest on top of the plateau. The change in elevation makes for unusually dry mild winters down below and tolerable moist summers in the high country. An ideal home for a 1,400 head cow-calf operation.
The ranch (known as the Musser Ranch for the last 100 years) was amassed by the Musser brothers, Jack & Tom and their father over the last 100 years. The Musser brothers were known for their promotion and sale of Beefmaster cattle. The ranch changed ownership in 1990 when purchased by Dick Miller, an east slope farmer who still actively manages the ranch and his farming operations. Miller's roots in the cattle industry stretch back prior to the depression when his grandfather, Palmer Miller and his great uncle, Waltman Miller of Miller Farms, Granger, Missouri championed the best and largest herd of purebred Shorthorn cattle in the United States.
HUNTING
The Escalante Ranch provides non-guided Big Game hunts in Unit 62 on the Uncompahgre Plateau with approximately 6000 acres of adjoining private land owned by the ranch. In addition to having complete access to private land holdings within the National Forest and BLM, the ranch will provide cabins or the main ranch house as accommodations for your hunting party. Minimum group size is four or more per cabin. The cabins are complete, including propane lights, stove, refrigerator and beds. All you'll need to bring is your gun, clothing, personal items and food. Everything else is furnished. All cabins are four wheel drive accessible. Chains may be required in cases of extremely bad weather.

7105 650 Rd, Delta, CO 81416

970-874-4121