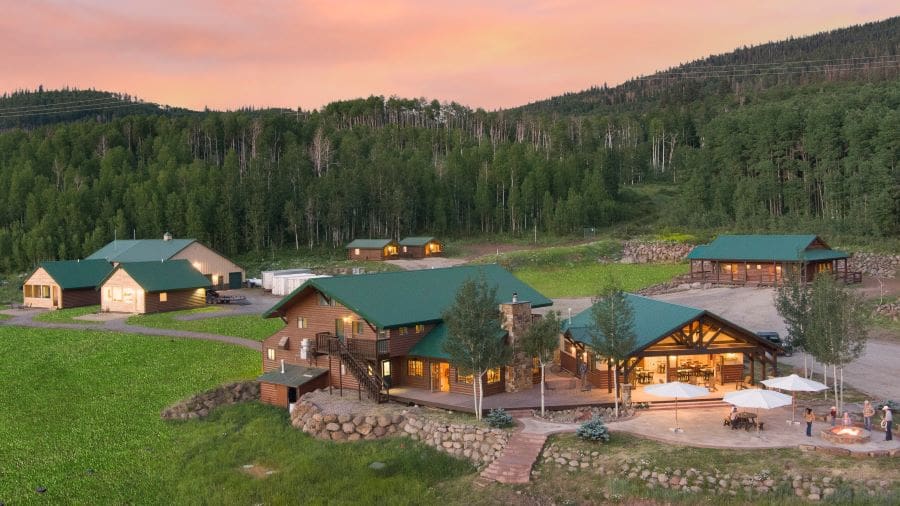 Electric Mountain Lodge
Get ready for an adventure of a lifetime at Electric Mountain Lodge; a one-of-a-kind destination nestled in the remote Colorado wilderness, atop the Grand Mesa. Sitting at an elevation of 9,200 ft, Electric Mountain Lodge offers an unparalleled mountain getaway experience for adventure seekers, groups, and individuals from around the world.
With nine cabins available for rent, there's a perfect fit for every type of visitor. Our cozy one bedroom cabins are ideal for solo adventurers, while our spacious two bedroom with loft cabins can accommodate up to thirteen guests for an unforgettable group getaway. Each cabin boasts a breathtaking view of the Rockies as well as easy access to the main lodge and limitless outdoor activities. Prefer a more rustic experience? We also offer RV and camping site rentals.
There's nothing quite like exploring the Grand Mesa on a snowmobile. Electric Mountain Lodge is a snowmobiler's paradise, offering 900, 850, and 600cc rentals for both guided and non-guided excursions; ideal for groups or individuals of all experience levels. Outdoor enthusiasts can experience RAD (ride all day), overnight, and half-day adventures where you'll discover fresh tracks and untouched powder. This wild, backcountry setting is so remote, you could ride for days and not see anyone for miles.
Second Brake Bar and Grill, located onsite in the main lodge, offers flavorful mountain fare made fresh by our in-house chef. Enjoy favorites like pizza or burgers in the restaurant, sip cocktails or beers at the bar, or grab a quick snack to bring back to your cabin or out on the mountain.
Our lodge, cabins, snowmobiles, and all other onsite amenities and experiences are available to be rented for many types of events, including weddings, club meetups, corporate meetings and retreats, family and group trips, holiday parties, reunions, workshops, graduations, and more.
Come create memories that will last a lifetime at Electric Mountain Lodge!

41348 Electric Mountain Lane, Paonia, CO 81428