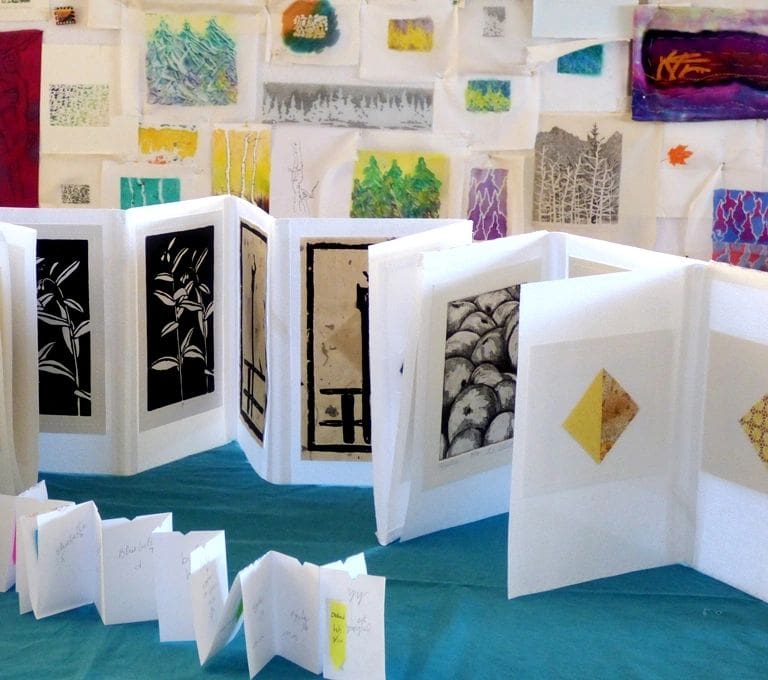 Colwell Cedars Retreat and Studio Gallery
Joe and Katherine Colwell are author-artist-owners of Colwell Cedars Retreat—forty acres of diverse ecosystems, from rare orchid-covered springs to sage and cactus desert, all accessible with personally guided tours on over four miles of trails and magnificent views.
When you plan your visit to the North Fork or western Colorado—or when you have summer visitors—make time for private art lessons, an amazing studio tour, a nature walk around Cedars, and purchasing art and books that reflect your Delta County experiences.
Katherine's studio-classroom is also her gallery space. She teaches and mentors in a variety of media and creative concepts, for learners ages 9 to 90—for beginners to professionals who want to truly release their creativity.
Joseph's writing encompasses a life-time of nature and philosophical essays, career-oriented autobiography, and nature-based science fiction. His novel, a short story collection, and three books of nature essays are available for purchase. This includes the book sponsored by the Colorado Canyons Association and BLM, which was the outcome of his 2017 Artist-in-Residency for the Dominguez-Escalante National Conservation Area (northwest of Delta, Colorado). He is available to explore creative writing as part of the nature tours at Colwell Cedars.
Lodging at Colwell Cedars Retreat is optional and fills up fast, in which case, Katherine and Joseph will help you find Hotchkiss-area lodging so you can conveniently enjoy your time at Cedars.

30048 North Road Hotchkiss, CO 81419

970-872-4505