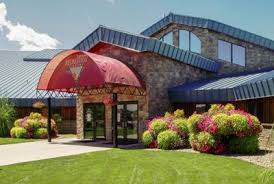 Bill Heddles Recreation Center
Please come and enjoy our facilities and participate in a wide variety of recreation programs offered to all age groups. Our friendly and knowledgeable staff strives to provide high quality activities that are fun, safe and will keep you coming back for more.
Hours of Operation
Monday – Friday –  5:30 a.m. to 8:00 p.m.; POOL closed 30 minutes earlier!
Saturday 1:00 p.m. to 5:00 p.m.

531 Palmer St, Delta, CO 81416

970-874-0923