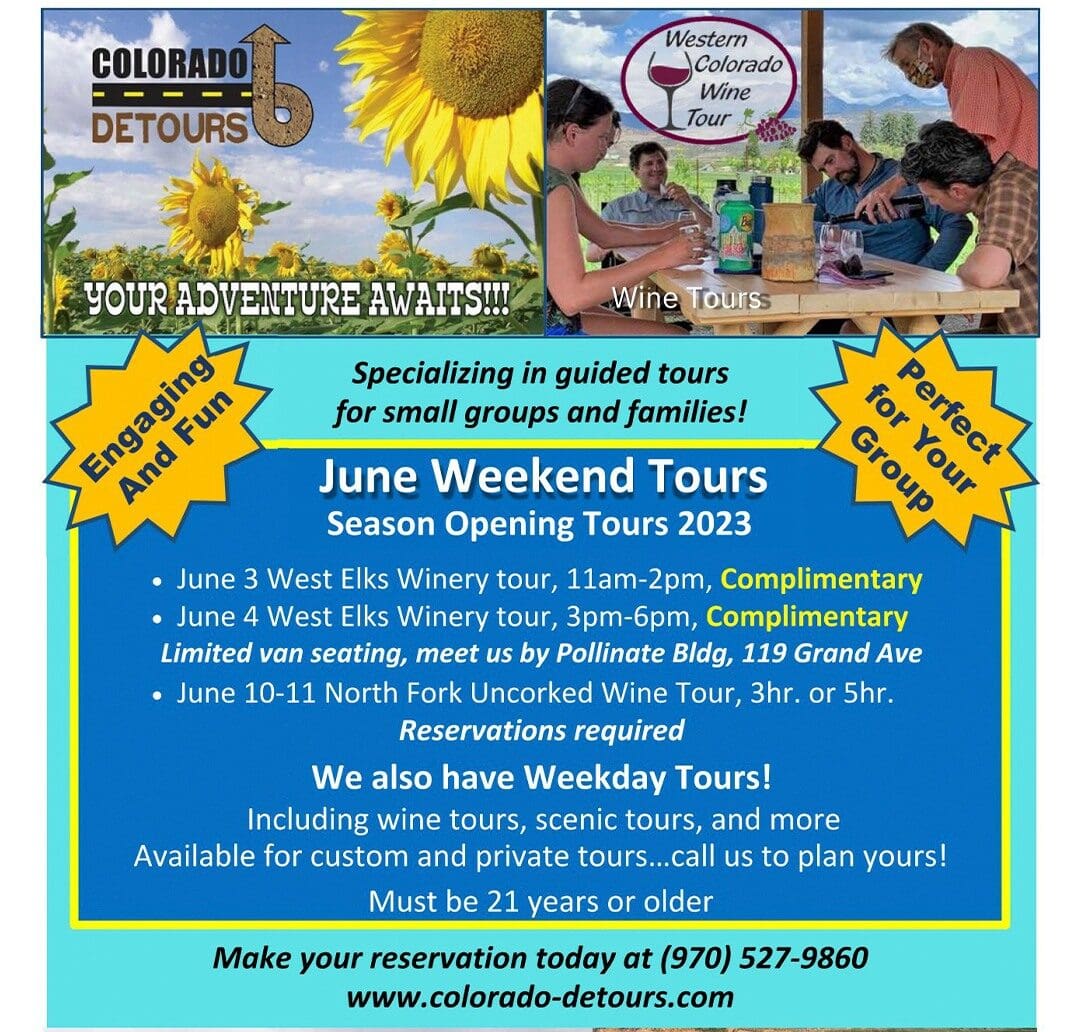 The wineries of the North Fork Valley invite you to come to Paonia and Hotchkiss to enjoy a fun-filled weekend of culinary events, wine and cider, music, and barrel tastings to celebrate the beginning of the 2023 summer season. New releases of limited production wines will be available for tasting and purchase. Fun activities for everyone!
Alongside other area farmers, local winemakers hand-craft limited quantity, artisanal wines. Because grape growing conditions in the mountains of Western Colorado are severe, production is extremely limited. Many wines offered throughout the Valley are only available right at the tasting rooms and sell out quickly.
Just a stone's throw from Grand Junction and Montrose a beautiful drive over Kebler Pass from Crested Butte or a foray over McClure pass from Aspen, Carbondale, Glenwood Springs, and Redstone, North Fork Uncorked offers a refreshing food and wine getaway with plenty of additional diversions to leave you relaxed, rejuvenated and ready for summer.
Call 970-527-3444 for general info on North Fork Uncorked.