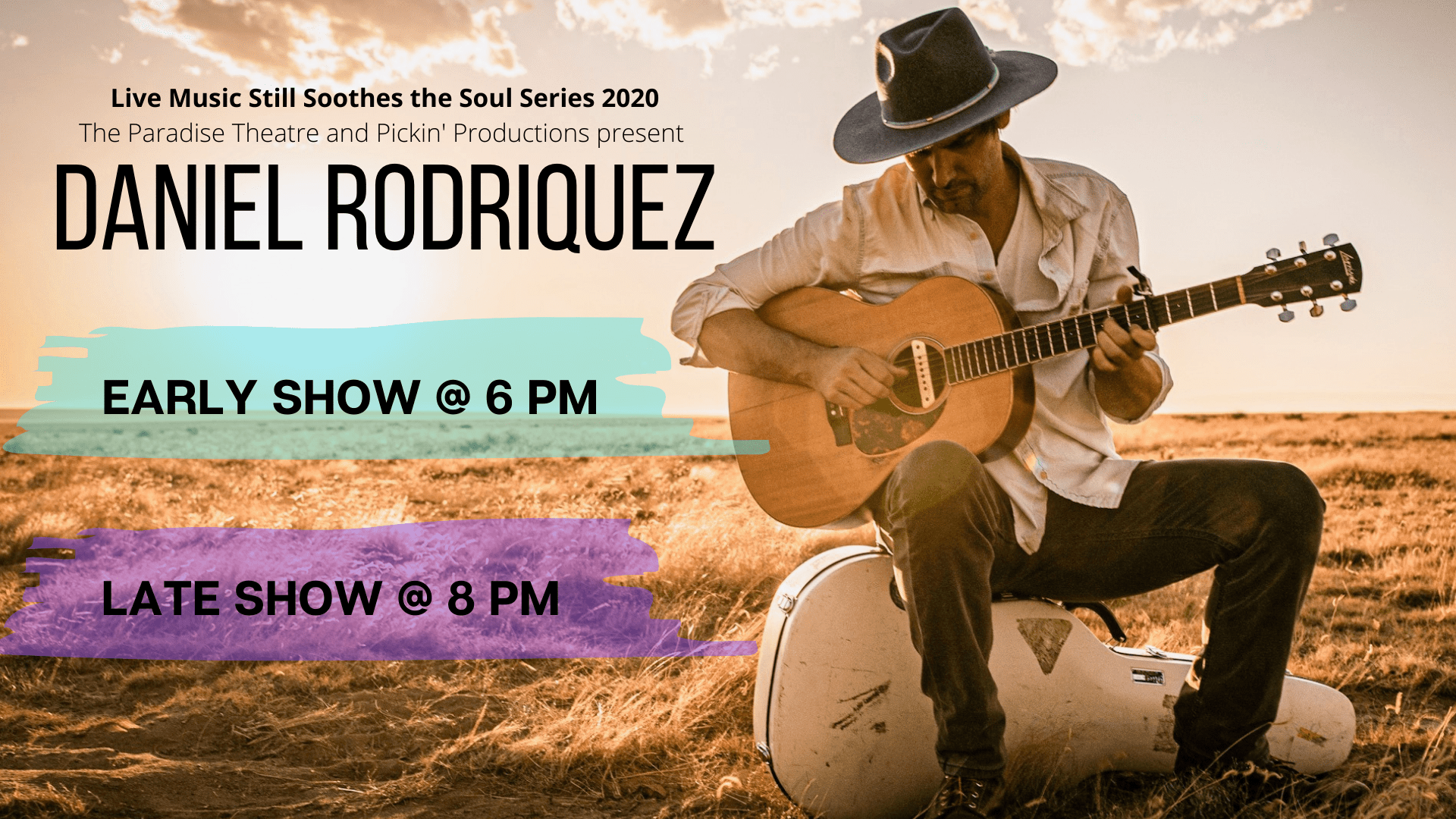 The Paradise Theatre and Pickin' Productions present an intimate 4-concert series in beautiful downtown Paonia, Colorado.
Live music is scarce in these times and we want to bring it to you as safely as possible. Each show will have two seatings of 50 people each. The performers will play one set with an encore at each seating. Chairs will be set-up with social distancing and masks are required unless you are seated. The shows will be in Poulos Park ~ next to the Paradise Theatre. Learn more & purchase tickets online. 
Daniel Rodriguez
Colorado singer-songwriter, Daniel Rod­­riguez, turns to his acoustic guitar for memorable, melodic hooks to accompany his poetic and contemplative folk songs. Boulder Weekly refers to Rodriguez's voice as "a timeless voice, deep and hearty, weathered but comforting."
With over a decade under his belt as one of the founding members and lead songwriters of the transcendental folk band, Elephant Revival, Rodriguez is well-versed in the Americana tour circuit. Before going on hiatus, after their third headlining Red Rocks show in May 2018, Elephant Revival had released six albums and performed countless shows and festivals across the nation as well as overseas. Learn more.