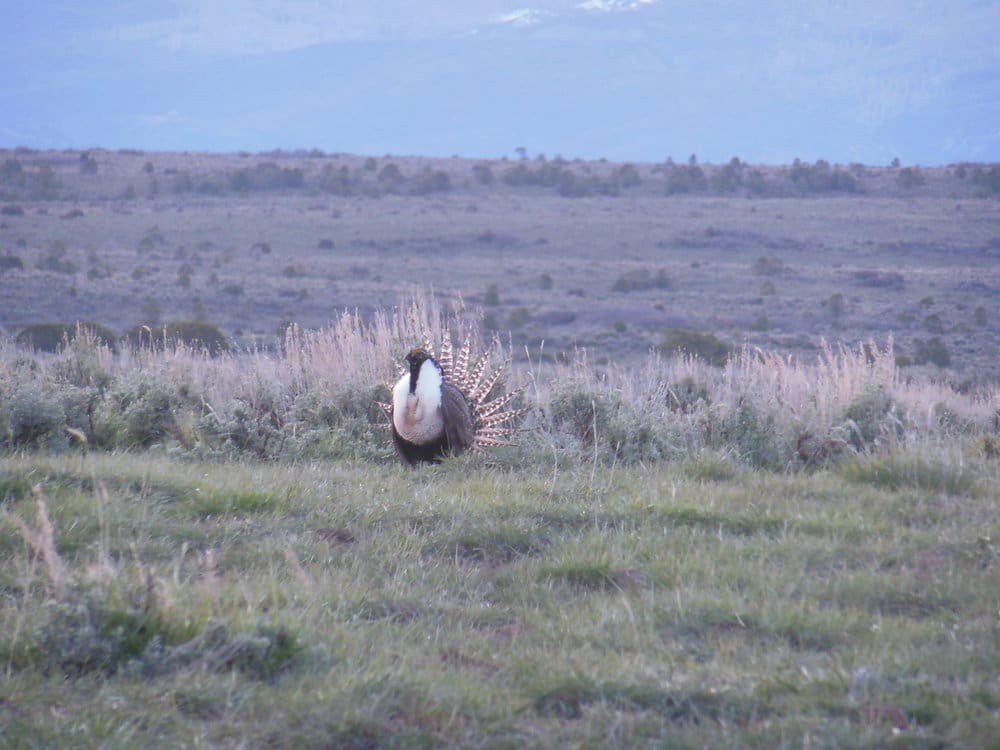 JOIN BLM WILDLIFE BIOLOGIST, NEIL PERRY, TO LEARN ABOUT ONGOING GUNNISON SAGE GROUSE HABITAT CONSERVATION EFFORTS IN THE GUNNISON GORGE NCA.  PARTICIPANTS WILL TRAVEL BY VEHICLE AND FOOT TO VARIOUS LOCATIONS IN THE VICINITY, INCLUDING LEK SITES.
What to bring: Food, water, and appropriate clothing to be out for 3-4 hours.  Moderate hiking through sage brush may be required.  A high clearance vehicle is recommended.
Where: Meet at the turn off for C77 Road outside of Crawford.  Outing attendees will caravan to various sites from there.
Please be advised, if it has rained and the roads are impassable, the event will be cancelled.  To register click here!
Call Neil Perry at 970-240-5311 for additional information.