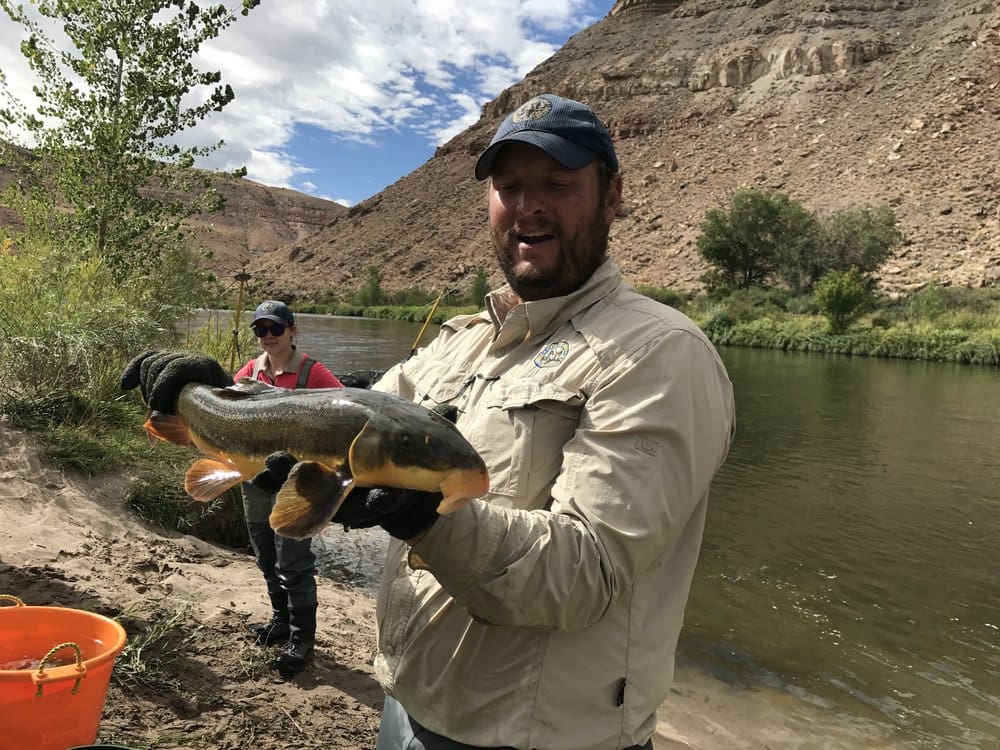 LEARN FROM CPW AND BLM FISHERIES BIOLOGISTS ABOUT THEIR FISH CONSERVATION WORK ON THE GUNNISON RIVER. NON-LETHAL ELECTROSHOCKING WILL ALLOW FOLKS TO GET UP CLOSE AND PERSONAL WITH THE DIFFERENT FISH SPECIES IN THE RIVER!
How to get there: From Delta (Jct. US 50 and CO 92), go east on CO 92 for 5.5 miles to CR H75 on the right (south). Turn right onto CR H75 and continue for 4.3 miles, passing a parking area with toilets, before coming to a junction with South River Road. Turn right onto South River Road and go 4.1 miles to the campground on the left. (You can enter "Cottonwood Grove Campground" into a navigation app). Caution: The last 2.6 miles of South River Road are narrow, rough, and steep with few opportunities for vehicles to pass. If it rains and the roads are impassable, the event will be cancelled.
Biologists will be available for 1-2 hours for the electroshocking demonstration and to answer questions.
Call Robin Lewis at 970-240-5318 for additional information.